Post by Alastor on Mar 1, 2012 13:15:34 GMT -8
There was the sound of television humming in the room of the Mecha-Pony War Veteran known as Command Alastor, all of which were reporting on the recent Snarker's War. With seemingly no interest in the matter, the battle-worn veteran turned his interest to his computer.

"Bella, we're leaving."

Edward had only said those words just a few hours ago, and I couldn't care less.
...the fuck kinda bizzaro alternate universe have I stumbled upon?
I guess you're wondering how I could say that.
You grew a back bone? I mean, if this is a an alternate universe...
Well I shall explain, I'm not the shy and clumsy Isabella Marie Swan that he knew. My real name is Isabella Reberba Winner, twin sister to Quatre Reberba Winner, and the love of Duo Maxwell.
...Oh. So even bigger of a Mary Sue then in the books.

Another thing that you may not know about me, I'm not from this time, I'm from the future, AC (After Colony) 195 to be exact.
Fucking Christ, man... Kids these days have no respect for the modern, the Universal Century! I mean, it's 2012 UC! Have you no respect with your time-travel shenanigans?!

I don't have the plain brown hair and eyes; I have the same as my brother, platinum gold hair and blue eyes.
That's nice, kid. But what does it matter?
The time that I come from, human beings have left Earth, with high expectations, to begin a new life in space colonies. However, the United Earth Sphere Alliance gained great military powers and start to seize control of one colony after another in the name of "justice" and "peace". In the year After Colony 195, in a move to counter the Alliances tyranny, rebel citizens of certain colonies schemed to bring new arsenals to the Earth, disguising them as shooting stars. However, the Alliance Headquarters caught on to this new operation.
I have a feeling this was stolen from the Wikipedia of the future...
The operation was known as Operation Meteor. The operation was to send me, and five other fifteen year olds to Earth with the newly designed Mobile Suits, the Gundams.
...Who the hell thought it'd be a good idea to willingly give 15 year olds weapons of mass destruction like the Gundams? The fuck is wrong with the future?
The pilots where; my twin brother, Quatre Reberba Winner; my love, Duo Maxwell; Trowa Barton; Chang Wufei; Heero Yuy; and myself.
Each pilot had their own Gundam; Heero had the Wing Gundam, also know as 01; Duo had the Gundam Deathscyth, also known as 02; Trowa had the Gundam Heavyarms, also known as 03; Quatre had the Gundam Sandrock, also known as 04; Wufei had the Shenlong Gundam also known as 05; and I had the Gundam Fury, which was also know as the sister Gundam to Sandrock and the elusive 06.
So you pretty boys are a Sentai, eh?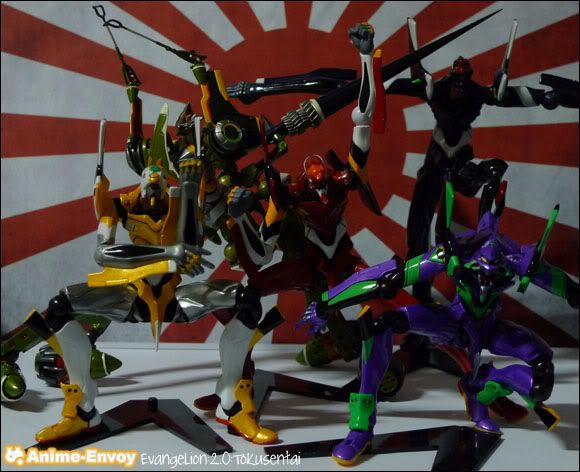 Back in MY day, these emotionally damaged teenagers were OUR Sentai. You kids these days have no idea how good you have it! Not having to talk down a depressed 14 year old boy from killing everyone... Bah...

The main group that us Gundam pilots fight is the OZ organisation which took over when the United Earth Sphere Alliance fell.
...So you're a buncha terrorists. Kids these days...

Right now I was standing outside the house that I was staying at with my goodness knows how many Greats Grandfather, Charlie Swan, although he didn't know that.
I'm wondering how the hell you convinced him you're his daughter then.

I was about to go back inside when I saw a bright light off to my left.
So you're going blind! Yay!

When I look at it sound begin to emit from it, the sounds of the winds in the desert where Quatre and I live with the Maganac Corps.
Ah, nostalgia... Reminds me of when Celestia, Bahumut and I would get together for DnD sessions...

No one else was around so I decided to walk towards it and even if anyone saw me walking towards it I wouldn't care because all I could think of was, I hope this means I can go home.
God, how stupid ARE you? It very well could be a
trap
.
The light seemed to also be slowly sucking in me in. As soon as I was within reaching range of the light I was completely sucked in and thrust into darkness.
This, children, is what we called 'Instrumentality' back in the Mecha-Pony War. Though in my day it involved more Tang... And hugs...
---
The veteran sighed, having finished creating the snark for this fic's first chapter. Turning off the computer, he heard the last of the report on the war. With another sigh, he turned off the TV as well. Starting his camera and broadcasting equipment up, standing in the darkness he said simply. "To all snarkers in this war," the walls of where ever he was opened themselves to the light revealing this:
"Need a ship? Consider it a gift from an old man who's fought in a few wars himself."